Malcolm, an orphaned field mouse, is considered a nuisance by his house-mouse relatives who live at 65 Rodent Row, Mouse-Town Estates, in the gloomy basement of Balmoral Castle. He is a misfit who does poorly at school and is bullied by his cousins. While house mice serve as collectors within the castle walls, Malcolm yearns to follow in his daddie's paw-steps and become an explorer of the outside world. While collecting in the royal kitchen one afternoon, Malcolm is discovered by Chief Castle Cook. In his mad dash to escape, Malcolm inadvertently exposes the MI Mouse-Way Ramp 3 to human eyes. Disaster strikes! Royal staff board up mouse holes and bait traps with poison. Mouse-Town Estates is threatened with death and starvation. Malcolm seizes the opportunity to try to save the house-mouse community and to explore the outside world at the same time. Will Malcolm survive four fat royal corgis, being trapped in the royal handbag, arrest and imprisonment to save the day? Will Malcolm realize his dream of becoming an explorer field mouse? Or will Her Majesty the Queen succeed in chopping off his head?
"Malcolm is sure to take his place among the classic mice of literature. His adventurous spirit will capture the imagination and hearts of young readers as he faces danger, both inside and outside the castle walls. This unforgettable story, beautifully written, will have you rooting for Malcolm as he struggles to find a way to escape his dismal life and become the explorer he was meant to be. Any mouse who can best the Queen of England is indeed a clever mouse!" (Loretta Ellsworth, author of many books for young people including The Shrouding Woman and In Search of Mockingbird)
"Children's literature has a rich history of tales of animals living in human-like worlds – classics like Peter Rabbit, Stuart Little and Brian Jacques' Redwall series. Janet Graber's Malcolm Mouse, Explorer is such a book and it rightfully joins the ranks of these childhood favorites. Malcolm is a tiny dreamer. He is kind. And he believes in himself when others do not. Young readers will root for him from the start because they will know what he knows; one does not need to be perfect, or even always brave, to succeed at what is most important in life. Malcolm Mouse, Explorer is a wonderful book about seeking adventure, tackling the unknown, and understanding that being different is sometimes the very best thing one can be. An added bonus; Graber literally knows the territory. A native of Northern England, familiar with ancient castles and wild moorlands, Graber weaves details, description, and a nice dollop of local language into her work, magically transporting readers to the Scottish Highlands where afternoon tea and dainty salad sandwiches are a must!" (Aimee Bissonette, children's author of Do Not Rake Your Garden in a Party Dress, North Woods Girl, and When Winter Comes)
"Told with wit and humor, Malcolm Mouse, Explorer is an utterly enchanting tale of courage, resourcefulness, and perseverance. Readers of all ages will fall in love with this most unlikely mouse hero as he strives to overcome every obstacle thrown in his path in his quest to save the mice of Balmoral Castle. The language and masterful attention to detail bring the Scottish setting and Balmoral Castle to life from a mouse perspective as vividly as if one were watching events unfold before one's eyes. This is a delightful book that simply begs for another, starring this endearing and adventurous young mouse." (Bonnie Graves, author of Catch Me When I Fall, Taking Care of Trouble, No Copycats Allowed, and other children's books)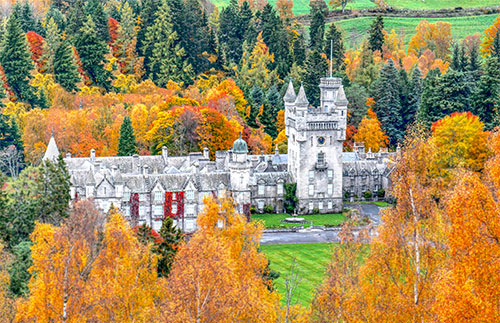 What inspired me to write the story of Malcolm Mouse, Explorer? 
Beatrix Potter introduced me to the world of fantastical mice when I was a tiny child.  I believed for years that they skittered behind the skirting boards at home, or around the countryside, dressed appropriately for any occasion. Tidy Mrs. Tittlemouse swept and dusted and clattered her dust-pan. Two bad mice, Tom Thumb and Hunca Munca, made a terrible mess in a dolls' house. Johnny Town-mouse couldn't abide the countryside. His friend Timmy Willie couldn't abide the town. Inspiration enough for me to create Malcolm Mouse, who lived inside the cellars of Balmoral Castle collecting, but dreamed of a life outside, exploring.
When I grew older, I developed a thriving business, selling baby mice to my friends at school. All went well until the day a mouseling  escaped from my desk in the middle of a Latin class. Unfortunately the miscreant was discovered later, hiding in the teacher's handbag. Although my business came to an abrupt end, the episode clearly lodged in my unconscious mind, and  influenced my decision to trap Malcolm Mouse inside the queen's handbag all these years later!  
Having spent holidays in the Scottish Highlands when a child; having come face to face with Her Majesty Queen Elizabeth II at the Braemar Games; having admired her Balmoral Estate many times from afar; setting the story of Malcolm Mouse in Balmoral Castle and the surrounding countryside was an obvious choice and a real pleasure.
Enjoy!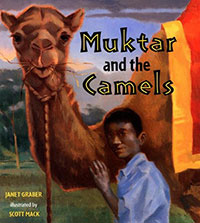 Muktar and the Camels
written by Janet Graber
illustrated by Scott Mack
Henry Holt & Co.
ISBN: 978-0805078343
ages 4 to 8
Find this book at your
local library or
your favorite used bookseller.
Muktar lives in an orphanage on the border of Kenya and Somalia. He daydreams about his old life with his family and especially tending to camels. One day, visitors arrive bearing books, and Muktar's friend Ismail is excited; so is Muktar, but for a different reason―the visitors are riding on camels. Muktar quickly discovers that one of the animals is injured and realizes this is his chance to prove himself. If there is anythingMuktar knows, it is camels. Through the eyes of an endearing protagonist whose love and respect for animals shines, this beautifully told story introduces young readers to another part of the world and way of life.
Graber's story offers an anthropologist's appreciation for Somali nomadic culture without westernizing Muktar. He is not a bookworm or entrepreneur—he is a displaced child who is made drowsy by the "tangy smell of fresh excrement." Muktar longs to live the life that is in his blood, and Graber tells his story well … Mack's oil-on-canvas paintings evoke the sun and dust of Kenya, giving readers an impression of the landscape. (School Library Journal)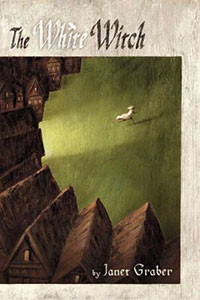 The White Witch
written by Janet Graber
Roaring Brook Press
ISBN: 978-159643337X
ages 10 to 14
Find this book at your
local library or
your favorite used bookseller.
The Great Plague has come to England, and no one is safe, least of all Gwendoline Riston. With fair skin and hair and a way with plants and animals, the villagers are calling her a witch and blaming her for the disease. A story of survival and self-discovery, this is historical fiction with a bit of suspense and even romance mixed in and is sure to captivate today's reader.
"… the author offers a compelling glimpse into 1665 England." (School Library Journal)
Graber's compelling tale centers around a young girl whose deft healing touch, easy way with animals, and eerily pale complexion naturally lead some of her Puritan neighbors to assume that she's a witch. When the plague erupts, she is hidden by her father in a secret chamber of the local church and instructed to lay low, no matter what happens. As the disease decimates her village, she progresses from self-preservation to self-sacrifice to, eventually, self-realization. (Booklist)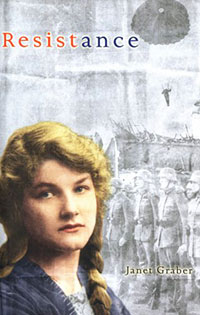 Resistance
written by Janet Graber
Marshall Cavendish
ISBN: 978-0761452140
ages 12 and up
Find this book at your
local library or
your favorite used bookseller.
In German-occupied Normandy, France, fifteen-year-old Marianne worries that her mother is exposing the family, especially Marianne's deaf younger brother, to great danger by volunteering for more perilous assignments in the resistance movement.
"The taut story line builds tension from the first page. Marianne's confusion and fear are realistically rendered. Yet she is a typical teenager who dreams of being a clothes designer someday, and only wants her family to be safe. This leads her to do something terrible that imperils all of them. Ultimately, she is forced to look beyond the war with its established enemies and allies to see real people and judge them as individuals. With winning characterization and a compelling plot, this quick read will appeal to reluctant readers as well as voracious ones." (School Library Journal)
Graber paints a convincing picture of French village life during the war, when some enemies were obvious but others were difficult to discern, and trusting the wrong person could be fatal. (Booklist)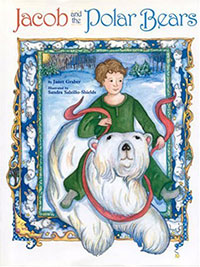 Jacob and the Polar Bears
written by Janet Graber
illustrated by
Sandra Salzillo-Shields
Moon Mountain Publishing
ISBN: 978-1931659000
ages 4 to 7
Find this book at your
local library or
your favorite used bookseller.
Jacob thinks his good-as-new, second-hand pajamas decorated with 172 little white polar bears are special—until all the bears escape.
"Delightfully musical, sweetly mischievous" (Peggy Deitz Shea, author of The Whispering Cloth and New Moon)