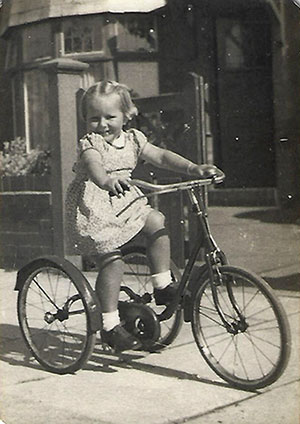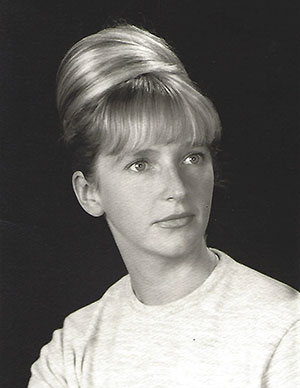 I was born in England within sight of St. Mary's Island Lighthouse on April 23rd.
My father was deployed before my birth, and demobilized a year after the end of WWII in 1946. I met him for the first time when I was four years old.
During the war my pet rabbit was stolen from his hutch. I was heartbroken, knowing full well what happened to Peter Rabbit's father.  (He was put in a pie by Mrs. McGregor!)
I learned to read under the stairs, while sheltering from bombing raids.
From an early age, I scribbled stories on shopping bags, used envelopes, simply any scrap of paper available.
My faith in my ability to write was severely damaged when I was fourteen years old.
I grew up, traveled widely, and ended up in America, where I got married, and raised a family. Finally overcoming the sting of that long-ago rejection, I followed my dream and began writing stories.
After much hard work, I published picture books and novels for teens, and earned amongst other awards a McKnight Artist Fellowship in Children's Literature.
Encouraged by fellow writers I wrote and published The Sting of Love in 2020. It is selling well. I encourage you to order your copy from Itasca Books before the first print run is depleted.  And out in the world now for young readers, Malcolm Mouse, Explorer and The Secret Chamber of Gwendolin Riston.  I have completed the first draft of another adult novel, and am mid-way through a sequel, Malcolm Mouse, Mariner.
I live in an apartment in Minnesota, surrounded by treasured family mementos, and books, books, books. I consider myself blessed.